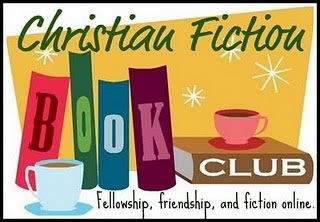 This month's book for the Christian Fiction Book Club was
Pompeii: City on Fire: A Novel
.
This book reminded me a great deal of the
Mark of the Lion Trilogy
by Francine Rivers (which I absolutely adore). It has wealthy Roman men, poor Jewish girls and gladiators. However in Pompeii, the poor Jewish girl is the gladiator!
Ariella saw the destruction of her home of Jerusalem and was captured into slavery. After many years with an evil master she escapes and disguises herself as a young man to join a group of gladiators headed to Pompeii for the games. When she gets there she sees success as a gladiator as a way to buy her freedom. If only Cato, a former politician didn't get in the way.
Cato, after a failed political career in Rome, decides to take his family to Pompeii and try his hand at wine-making. The world of politics is forced on him again, however, when the tyrannical leader of Pompeii decides to destroy his wine company, and his family. Cato meets Ariella and discovers her secret so he is determined to remove her from the gladiator world. All the while, Mt. Vesuvius slowly comes to life in the background, meaning the destruction of the city below and possibly all those who live there.
I had never read any books by T.L. Higley so I thought I'd read one to get a feel for this book, and then I read another, and another. I'm a huge fan of her writing now and Pompeii was no different. I loved reading about what it was like in the early church and the difficulties they had to face. I also loved the characters in this book and the story of their search for redemption. The "villains" absolutely made my skin crawl. One thing I didn't really like was the personification of Mt. Vesuvius. Honestly I kind of skimmed through those small parts because I thought it was silly listening to the thoughts of a volcano. That was pretty much the only thing about the book I didn't like so I would definitely recommend it to any fans of historical fiction. It wasn't as great and epic as Francine Rivers' trilogy, but it was still a very excellent read.
Now for some discussion questions from T.L. Higley's website (which you should check out for cool stuff on the cities in her novels because she's actually been to these places!)
4. Ariella convinced she's invincible and doesn't want to admit weakness or need for help. Can you relate? Are you able to seek help from others and from God?
I have a horrible history of trying to do things on my own. I can look back at points in my life and see okay, this is where I tried it on my own, this is where I failed, and this is where I asked God for help and it worked out for my betterment and His glory. I'm slowly learning, but I still have that bit of a stubborn streak. God has blessed me with amazing people around me to help me when I need it. I couldn't ask for better friends and family.
12. Cato and Ariella are exposed to the gospel through the witness of a house church that is largely in hiding. How do you feel about the way in which the Church today is reaching out? Is it more or less effective than the first-century Church?
What I love about house churches is that the church really is the body of believers. Now it's a building, and the bigger and more high tech the building the better. I think there are many churches here that do a wonderful job of reaching out. But I've been to house churches in another country. A country where they do have to be more secretive. They tell as many people as they can about Jesus, and it's so refreshing to see.
Now head on over to Amber's blog at
Season's of Humility
for more discussion on this book.
And don't forget to come back on August 13th for the next book,
Digitalis
by Ronie Kendig
,
which I'm really looking forward to reading.
Some of the links are referral links. Kacie Woodmansee is a participant in the Amazon Services LLC Associates Program, an affiliate advertising program designed to provide a means for sites to earn advertising fees by advertising and linking to Amazon.com