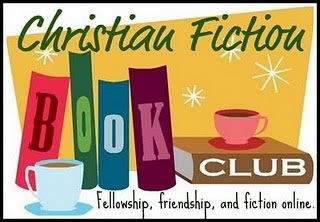 When I first saw the cover of
The Preacher's Bride
by Jody Hedlund I thought, oh no, not an Amish novel. I don't really roll with Amish novels. Well, this book is not really Amish, it's Puritan, which isn't much better, but I thought I'd give it a shot. And I was glad I did.
The Preacher's Bride is about John Costin, an unlicensed preacher, and Elizabeth Whitfield, a young Puritan with a compassionate heart. The story is set during the end of Oliver Cromwell's reign when it was becoming more and more dangerous to be a Puritan preacher. John's wife has just died during childbirth and through his grief he can't see how much he needs a housekeeper to take care of his house and his children as he is gone for most of the day preaching. Elizabeth sees it though and she's going to help whether he wants it or not.
Elizabeth develops feelings for John and after she is attacked by a Royalist, John realizes he is developing feelings for Elizabeth too. Through the story we see the struggle of not only the Puritans as the Royalists regain power, but also of a wife who feels abandoned not only by her husband, but also by God, and a husband trying to decide God's true calling on his life.
I liked this book a lot more than I expected to. I liked it even more when I found out it's loosely based on the story of John and Elizabeth Bunyan (John wrote Pilgrim's Progress). While the legalism of the Puritans made my skin crawl, it was refreshing to see how unique John and Elizabeth were in the story and how true faith in the one true God can triumph no matter what outward packaging you put on your beliefs.
For the discussion questions go
here
.
2. Elizabeth believes if she serves the Lord diligently, He will reward her efforts. Often we too think we can earn God's favor by serving him. What's wrong with this philosophy? Does God's love and blessing really depend on anything we do? Or does he bestow blessings because of his great love and mercy?
We all think that at some point right? Our motivation for what we do is out of desiring to be blessed by God. We forget that even our best is not good enough (Isaiah 64:6), and that we do what He commands us because He calls us friends (John 15:14). We receive blessings because we are adopted heirs of God and because He is good. It's also good to remember that blessings aren't always what they seem. Don't assume because something isn't how you would want it, that it isn't a blessing.
5. John's quest to serve the Lord through preaching eventually became more about what he was accomplishing than about God's glory. What examples have you seen where people in ministry lose perspective and end up neglecting marriages and/or family in their efforts to build their ministry?
This is one of my pet peeves, if you can call it that. I read a book a while back about the marriages of some of the fathers of our faith. Some were wonderful husbands, and some were terrible. In the Bible, Paul says he thinks it's better to not be married, and if you're going to live like you're not married I'd have to agree. How some people can think, I'm going to get married because that's what I'm supposed to do, but then I'm going to live the exact same way I did as a single person is ridiculous. It takes a special kind of man and a special kind of woman to live together as a married couple in extreme circumstances such as John and Elizabeth discovered. It's not something that should be entered into lightly, and we should all be praying for couples in ministry. It's a hard balance.
I really enjoyed this book. It challenged and frustrated me, but it encouraged me as well. For those who are interested in reading it, it's still
free for your kindle on Amazon
, but I can't guarantee how long that will last. For more discussion head on over to
The Overweight Bookshelf
with Lydia.
Don't forget to come back on November 5th for the next book in the Christian Fiction Book Club discussion:
Dancing on Glass
by Pamela Ewen