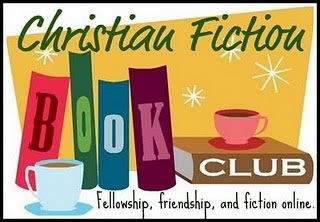 This is only for my Christian fiction fans out there. I got this from
here
from
this blog
and I thought it was a neat idea. I've always wanted to be a part of a book club. The basic concept is every 6 weeks you read a new Christian fiction book. Then if you have a blog, you write a post about what you thought of the book and answer one of the discussion questions from the back of the book (whichever one you want). On the date of the meeting everyone posts their discussion and then posts a link on the host's website. You can then click on all the links and check out what everyone else wrote and commenting. If you don't have a blog you can just comment on the other blogs. The books look pretty interesting and I'm sure most of us can read the books fairly quickly. I'd love for some of you to do this with me.
The next book is
Words
by Ginny Yttrup on May 21
The host blog hasn't been chosen yet. You can follow the blog mentioned above for more details or I'll post it when I find out.
You'll also notice on the left side of my blog the books I'm reading now (the links are to Amazon.com). What books are you reading right now? What do you think about them?
Kacie Woodmansee is a participant in the Amazon Services LLC Associates Program, an affiliate advertising program designed to provide a means for sites to earn advertising fees by advertising and linking to Amazon.com